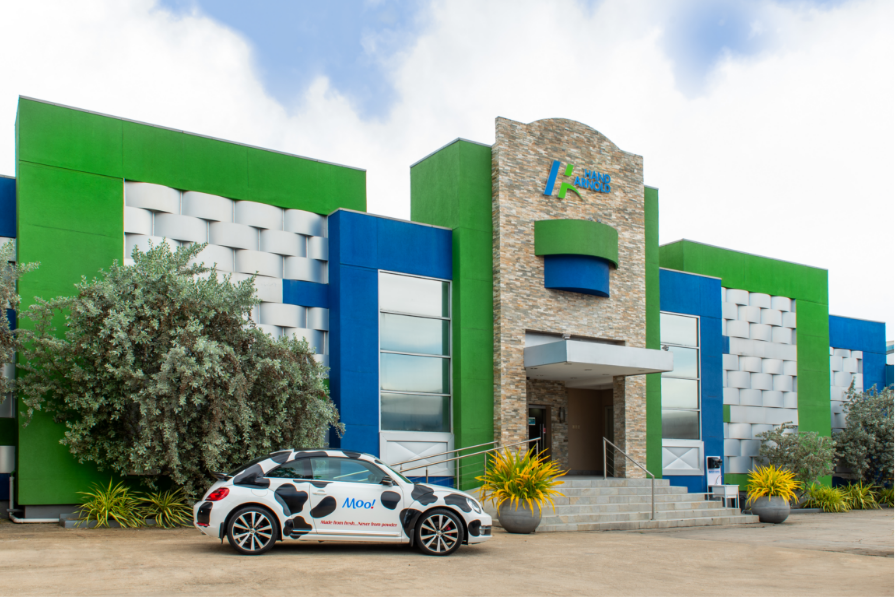 Hand Arnold is a 102 year old distribution company which has grown from the humble beginnings of sole proprietorship representing 5 international firms into a multi-million-dollar corporate distributor representing over 30 multinational companies in the areas of food, beverage, household, hygiene, housewares, and pet food products. Hand Arnold's reputation of quality and service has made it the industry leader in Trinidad and Tobago.
MOO! Milk is made from fresh cow's milk produced in Germany. We source only the best cows' milk for our products. MOO! Milk is then distributed, marketed and exported by Hand Arnold in Trinidad.
All of our farmers raise their cows in accordance with the requirements of their particular species, taking into account animal management, welfare, and health. Our producers regularly conduct quality checks on every farm to guarantee the moral treatment and welfare of the cows in order to maintain excellent quality standards.
In everything we do, from our ideals to our products, we stand up for nature. To take care of you and your family and to make your life easier, we create our products using only natural ingredients.
The best milk from our cows, and the greatest products from our milk. Since its founding 10 years ago, MOO! Milk has been dedicated to providing you with the greatest quality in all of our products.